Our Company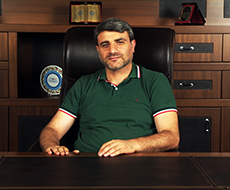 Established in 1993 in Bayrampasa, Istanbul, Asbant started its business by acquiring distributorship of German HERMES abrasives. We moved to our own facility in Ikitelli Organized Industrial Zone in 2002 and became one of the leading companies of Turkey abrasive industry. Abrasive rolls, abrasive belts, abrasive flap wheels, sponge abrasives and wide abrasive belts are primary products we release to the sector.



Providing the sectors we offer service with products in high stock levels on time in full and processing high quality of Hermes with fully automatic machines made Asbant favorite abrasive supplier in the sector.

We moved to our new factory in Esenyurt in 2011 which enabled us to be more functional and more sensitive about worker health and environment. We are going to continue serving Turkish industry with our fully automatic production line where we can manufacture the products that our customers demand in a short time.

With its recent investments and developments, Asbant has expanded its export capacity and released its products to world markets. The emphasis we place on environment and human health begins in the process of Hermes' production and proceeds in Asbant's.
Hermes, which we are representative of, was established in 1927 in Hamburg, Germany and today provides service in its factories around the world with its high performance and unique products that they develop by utilizing their own R&D activities.

Our Mission
To produce high quality abrasives and to achieve long-term success in national and international competition.
Our Vision
To improve business quality of our customers constantly by using high technology and staying loyal to environment, human health and work safety.